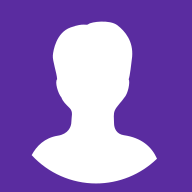 Moje skúsenosti s AOS Bratislava
Peter C. | FX & AOS obchodník
"Zdravim vsetkych traderov hlavne preferujucich automaticke obchodne systemy. Z mojich skusenosti kde som si zakupil uz kadeco a hladal ten sväty gral som vzdy skoncil bud na nule"ze sa mi podarilo vybrat vklad" niekde som isiel rychlo do zisku a potom sa system zacal rucat cize som to ukoncil este ked to bolo v akom takom zisku no a bohuzial boli aj systemy kde som vynuloval ucet. Co tym chcem povedat u vsetkych tychto systemov fungovala podpora do tej doby kym system zarabal ked sa to zacalo rucat bolo po podpore a konzultacii co stym a nehovoriac o updatoch tie sa nedostavili. Moja posledna cesta kde som si povedal je to to posledne co vyskusam bolo AOS Bratislava, vedel som o nich no obchadzal som ich z jedineho dovodu a to su fora po internete no netreba verit vsetkemu co sa kde pise lebo ten co si to zakupil a potom dal kritiku bola chyba samotneho tradera a nie AOS. Moja cesta zacala u nespravneho brokera kedze u tohto aos treba dbat na swapy! System je na dlhodobe obchodovanie ziaden intraday! Samozrejme neprerobil som aj tak som odisiel so ziskom k inemu brokerovi kde tie swapy ok boli vyborne no do kariet mi skocila ESMA. Kedze podpora tvorcov tohto aos nespi a poradili co dalej na vybornu presiel som k inemu brokerovi kde to ide ako po masle. Samozrejme treba vybrat brokera ktory je otestovany tvorcom aos no ale viete ako to chodi vzdy chcete to po svojom no neoplati sa bojovat proti skusenejsim a hlavne proti podpore samotnych tvorcov systemu – vedia o com hovoria a treba to respektovat ak chcete byt uspesny teda je to svetielko nadeje k vasim ziskom. Chcem este k tomu dodat ze podpora vam podla vaseho kapitalu navrhne co si mozete dovolit navrhne vam portfolio – samozrejme aj tak je to na vas ako stym nalozite. Su k dispozicii skolenia kde sa ozaj oplati prist a zistit o co ide. Tvorcovia systemu podotykam nechcu traderov ktory budu stracat svoje peniaze v trhu svojou nerozvaznostou takze pred kupou je potrebne to skolenie absolvovat a podotykam aj viackrat. No snazim sa zaradit k uspesnym a vidim ze s tymto systemom to pojde, podporu mate okamzite zodpovedane otazky az do vycerpania, updaty takisto aj poradenstvo k vyberu brokera system chyby nerobi a hlavne v prvom rade cieli na bezpecnost vasej investicie az druhorade je zhodnotenie co je cesta k uspechu zhodnocovania vasich penazi. S kludnym svedomim mozem povedat ze pri tomto AOS viem kludne spavat nech sa deje co sa deje. Kontrolujem system raz denne ci vsetko funguje z mojho casu to zoberie 5 minut denne. Na system odporucam vps ktora je stabilna. K sledovaniu mojho portfolia ze tu nepisem do vetra prikladam link https://www.myfxbook.com/…/aos-bratislava-premium-l…/2636778 tu mozete sledovat ci to bude splnat vase poziadavky. Samozrejme tvorcovia systemu ponukaju nahlad na ucty kde je vklad vyssi a tym rastie aj vase zhodnotenie. Za mna nevyhadzujte peniaze za nezmyselne systemy ktore casom nebudu fungovat. Tento system a myslienka ktora je naprogramovana pojde aj o 20 rokov a nieje postavena tak ze ked ho bude vlastnit 20 tisic ludi ze budete mat obchody rovnako. Kazdy obchodny ucet sa odlisuje. Strategie kde budu mat obchodnici obchody na rovnakych cenach vyhoria kedze vase zisky musi niekto zaplatit.
Prajem vsetkym traderom vela uspechov a vela ziskovych obchodov a takisto tvorcom AOS Bratislavy dakujem ze su.
Obchodnici:
Vyuzite svoj volny cas ako sedenim u platformy je to na nezaplatenie 😁 "
Náš komentár: Takto detailnú referenciu nedostávame často 🙂 Hodnotné informácie, ktoré pomôžu možno práve vám. Vaše pozitívne skúsenosti s AOS Bratislava sú pre nás najvyššou prioritou.